Unlock Your YouTube Potential: 18 Essential Free Online Tools to Elevate Your Channel's Success
In this article, we will explore a comprehensive suite of 18 free online YouTube tools that can revolutionize your YouTube journey. From optimizing your video metadata to analyzing crucial metrics and collaborating with fellow creators, these youtube seo tools provide you with the necessary resources to grow your YouTube audience and create high-quality content. Discover the power of these tools and unlock your YouTube potential today!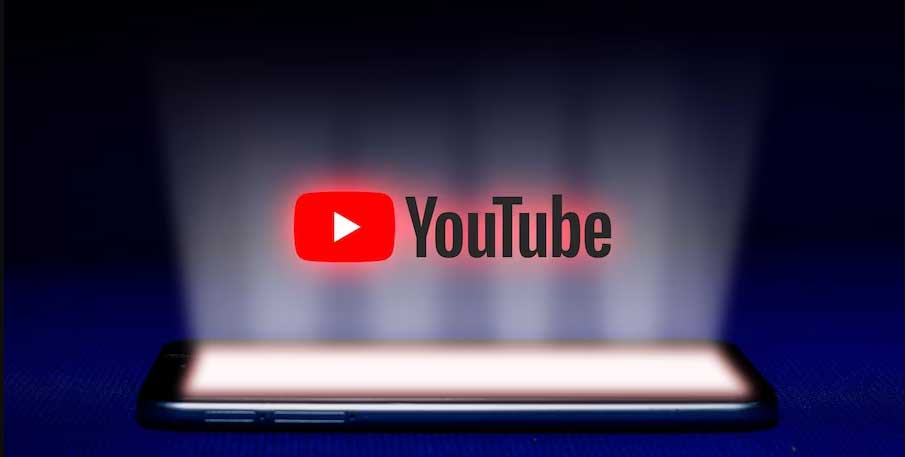 Table of Contents
1. YouTube Trend
Stay on top of the latest trends with our YouTube Trend tool. Discover what's buzzing and popular on YouTube, ensuring that your content remains fresh and relevant. By capitalizing on trending topics, you can attract a larger audience and increase engagement with your videos.
2. YouTube Tag Extractor
Tags play a crucial role in YouTube's search algorithm, helping users discover relevant content. Our YouTube Tag Extractor Tool allows you to extract tags from popular videos or channels within your niche. By analyzing successful tags, you can gain insights into effective keyword strategies and apply them to your own videos, boosting your visibility on the platform.
3. YouTube Tag Generator
Crafting optimized tags can be a time-consuming process. Simplify it with our YouTube Tag Generator Tool. Enter a keyword or topic, and our tool will generate a list of relevant tags for your videos. Save time and effort while ensuring your content reaches the right audience.
4. YouTube Hashtag Extractor
Hashtags can amplify the discoverability of your videos beyond YouTube's search bar. Our YouTube Hashtag Extractor Tool helps you identify popular hashtags related to your content. Incorporating these hashtags in your video descriptions or comments can increase your chances of reaching a wider audience and sparking conversations.
5. YouTube Hashtag Generator
Not sure which hashtags to use? Our YouTube Hashtag Generator Tool has got you covered. Simply input your topic, and the tool will generate a selection of relevant hashtags for you to choose from. Boost your video's reach and engage with viewers who share similar interests.
6. YouTube Title Extractor
Crafting compelling titles is essential for grabbing viewers' attention. With our YouTube Title Extractor Tool, you can analyze successful videos in your niche and extract captivating titles. Learn from the best and create click-worthy titles that entice viewers to click and watch your content.
7. YouTube Title Generator
If you're struggling to come up with engaging titles, our YouTube Title Generator Tool is here to help. Enter your video's topic or main keyword, and our tool will generate a range of catchy title ideas. Stand out from the competition and make a strong first impression with captivating titles.
8. YouTube Description Extractor
Writing informative and keyword-rich descriptions can improve your video's search visibility. Our YouTube Description Extractor Tool allows you to extract descriptions from popular videos within your niche. Analyze these descriptions to understand how successful creators structure their content and incorporate relevant keywords.
9. YouTube Description Generator
Save time and effort with our YouTube Description Generator Tool. Enter your video's details, and our tool will generate a well-crafted description that includes relevant keywords. Optimize your video's discoverability and provide valuable information to viewers, enticing them to engage with your content.
10. YouTube Embed Code Generator
Want to embed your YouTube videos on your website or blog? Our YouTube Embed Code Generator Tool makes it easy. Simply input your video's URL, customize the player settings if desired, and generate the embed code. Share your videos beyond YouTube and expand your audience reach.
11. YouTube Channel ID
Each YouTube channel has a unique identification code. Our YouTube Channel ID tool allows you to find the channel ID of any YouTube user. Whether you want to collaborate with other creators or track specific channels' performance, this tool is your go-to resource.
12. YouTube Video Statistics
Understanding how your videos perform is crucial for refining your content strategy. With our YouTube Video Statistics tool, you can access valuable insights such as views, likes, dislikes, comments, and engagement metrics for any YouTube video. Monitor your video's performance and make data-driven decisions.
13. YouTube Channel Statistics
Track the growth and progress of any YouTube channel using our YouTube Channel Statistics tool. Gain access to important metrics such as subscriber count, total views, likes, comments, and more. Analyze your competitors or benchmark your own channel to identify areas for improvement.
14. YouTube Money Calculator
Monetization is a significant aspect of YouTube for many creators. Estimate your potential earnings with our YouTube Money Calculator tool. Input the estimated views, engagement rate, and other relevant metrics to get an idea of your revenue potential. Plan your content strategy and set realistic goals.
15. YouTube Region Restriction Checker
YouTube allows content creators to specify regional restrictions for their videos. Our YouTube Region Restriction Checker tool lets you verify if any restrictions are in place for a particular video. Ensure your content is accessible to your target audience and make adjustments if needed.
16. YouTube Channel Logo Downloader
Need to download a YouTube channel's logo for branding or reference? Our YouTube Channel Logo Downloader tool enables you to download the logo image file directly. Maintain consistency across your online presence and create visually appealing channel artwork.
17. YouTube Channel Banner Downloader
A captivating banner can leave a lasting impression on viewers. With our YouTube Channel Banner Downloader tool, you can download any YouTube channel's banner image effortlessly. Gain inspiration from successful channels or maintain brand consistency with your existing banner.
18. YouTube Channel Search
Discover new channels and find potential collaborators using our YouTube Channel Search tool. Enter keywords or topics related to your niche, and our tool will generate a list of channels that match your criteria. Expand your network and explore exciting partnership opportunities.
In conclusion, our suite of free online YouTube tools provides you with the necessary resources to boost your YouTube journey. From optimizing your video metadata to analyzing metrics and collaborating with fellow creators, take advantage of these tools to elevate your channel's success. Embrace the power of technology and unlock your YouTube potential today!
Frequently Asked Questions
1. Are these YouTube tools free to use?
Yes, all the YouTube tools mentioned in this article are completely free to use. Start leveraging them to enhance your YouTube experience without any cost.
2. Can I use these tools if I'm a beginner YouTuber?
Absolutely! These tools are designed to assist creators at all levels, including beginners. They offer valuable insights, optimization options, and collaboration opportunities to help you grow your YouTube channel.
3. Do I need to download any software to use these tools?
No, all the YouTube tools mentioned in this article are web-based and do not require any software downloads. You can access them directly from your web browser.
4. How frequently should I use these tools?
The frequency of tool usage depends on your specific needs and goals. You can use them as frequently as you like, whether it's for every video you upload or periodically to analyze your channel's performance.
5. Are these tools suitable for all types of YouTube channels?
Yes, these tools cater to a wide range of YouTube channels and content genres. Whether you create educational videos, vlogs, gaming content, or anything else, you can benefit from these tools to optimize your channel and engage your audience.